Ⅰ. Product diagram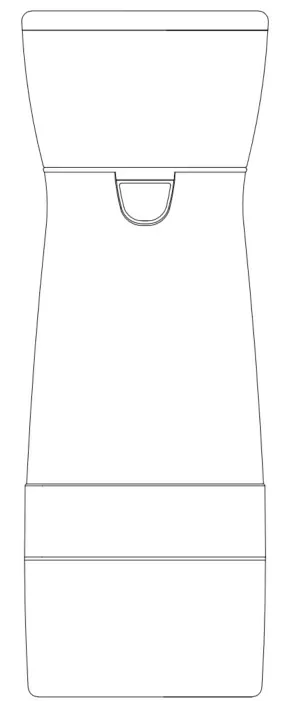 Ⅱ. Operation instruction
Open the top cover counterclockwise and put the coffee beans in.

It is recommended to fill the bottom tank with 80% of coffee beans to ensure the smooth operation of the coffee grinder.

Press the button twice continuously to grind the coffee beans.

If the battery is low, use a USB cable to charge it. When the battery is fully charged after about 3 hours, the green charging light will display.
Ⅲ. Cleaning
Risk of fatal electrical shock and fire. Never immerse the appliance or part of it in water.

Be sure to unplug the machine before cleaning.

Do not use any strong cleaning agent or solvent cleaner.

Do not use sharp objects, brushes, or sharp abrasives.

Do not place it in a dishwasher.
Ⅳ. Precautions
Operate lithium battery charging;

Keep it clean frequently and avoid water contact;

Suitable for coffee beans.