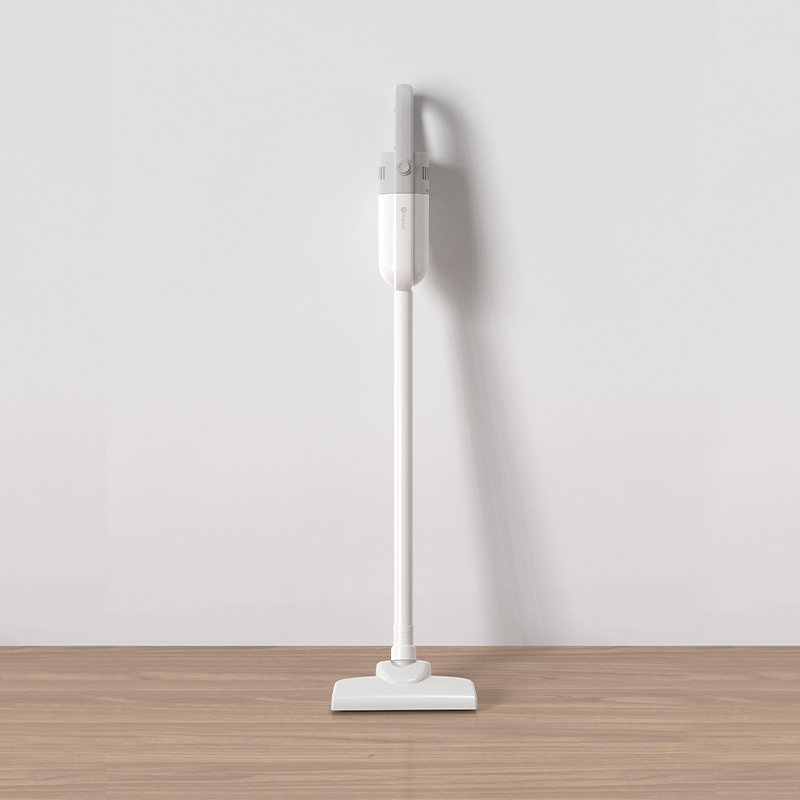 INSTRUCTION MANUAL
Vacuum Cleaner
XCQI002
IMPORTANT SAFETY INSTURCTIONS
When suing vacuum cleaner, basic precautions should always be followed including the following
READ ALL INSTRUCTIONS
Do not leave the vacuum cleaner when plugged in ,unplug from outlet when not in use and before cleaning or servicing

Do not use outdoors or on wet surfaces

Do not allow to be used as a toy ,close attention is necessary when used by or near children

Use only as described in this manual ,use only manufacturers recommended attachments

Do not use damaged cord or plug ,If the vacuum cleaner is not working ,as it should ,has been dropped ,damaged ,let outdoors or dropped into water . return it to a service center before using .

Do not pull or carry by cord, use cord as a handle , close a door on cord or pull cord around sharp edges or corners ,Do not run the vacuum cleaner over cord .Keep cord away from heated surfaces .

Do not put plug by pulling on cord .To unplug ,grasp the plug ,not the cord

Do not handle plug or the vacuum cleaner with wet hands

Do not put any object into openings .Do not use with any opening blocked ;keep free of dust ,lint, hair ,and anything that may reduce airflow

Keep hair ,loose clothing ,finger, and all parts of body away from openings and moving parts

Turn off all controls before unplugging

Use extra care when cleaning on stairs

Do not use to pick up flammable or combustible liquids ,such as gasoline ,matches or use in areas where they may be present

Do not pick up anything that is burning or smoking ,such as cigarettes ,matches ,or hot ashes

Do not use without dust bag and/or filter in place

This appliance is intend for normal household use

This appliance is not intended for use by young children or infirm persons without supervision. Young children should be supervised to ensure they do not play with the appliance

If the supply cord is damaged ,it must be replaced by the qualified service agent or a qualified person in order to avoid a hazard

This appliance is not intended for use by persons (including children)with reduced physical ,sensory or mental capabilities ,or lack of experience and knowledge ,unless they have been given supervision or instruction concerning use of the appliance by a person responsible for their safety

Children should be supervised to ensure that they do not play with the appliance.
TROUBLESHOOTING
Problem

Possible cause

Solution

Switch on but machine doesn't work

1. power cord not plugged into socket firmly

2. main body no power

1. plug into socket firmly

2. have authorized service check cut off fuse

Weak suction power

1. Dust bag full or need cleaning

2. Clogged

1. Empty and clean dust bag ;

2. Turn off and unplug ,remove objects from air duct

Dust escapes

1. dust bag is not installed correctly or full

2. dust bag has puncture /hole

1. reinstall dust bag or clean it

2. replace dust bag

After use some time ,machine heat up ,suddenly stop working

During use heat will be produced ,when it is too hot ,thermal fuse will work and cut off power to protect the motor .

Let the machine cool down then use again .
Specification :
Main supply : 220-240V ,50/60 Hz
Power : 400W